Back
News
Signature of Agreement with ESA
16/06/17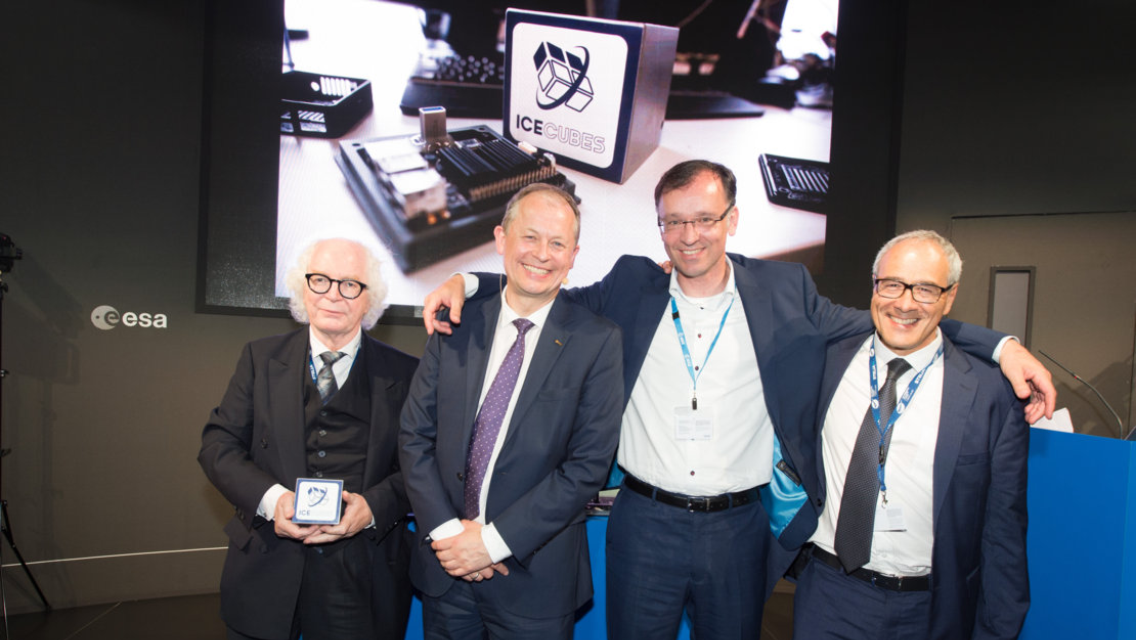 At Le Bourget on the 20th of June, ESA signed its first ever commercial partnership for making use of the International Space Station (ISS). This agreement was signed, on behalf of ESA by David Parker, Director of Human and Robotic Exploration,  in the presence of Johann-Dietrich Woerner, ESA Director General, and enables ICE Cubes to become operational, with its first launch in January 2018.

The image adjacent shows Leif Steinicke, Managing Director of Space Applications Services, David Parker, ESA's Director of Human and Robotic Exploration, Bernhard Hufenbach ESA's Head of Strategic Planning and Outreach Office, and Michel Ilzkovitz, Systems Department Manager at Space Applications Services, just after the signature.

You may find more about ICE Cubes at http://icecubesservice.com.