Back
News
Our Operations Engineers switching experiments in space: From boiling to foaming
12/03/20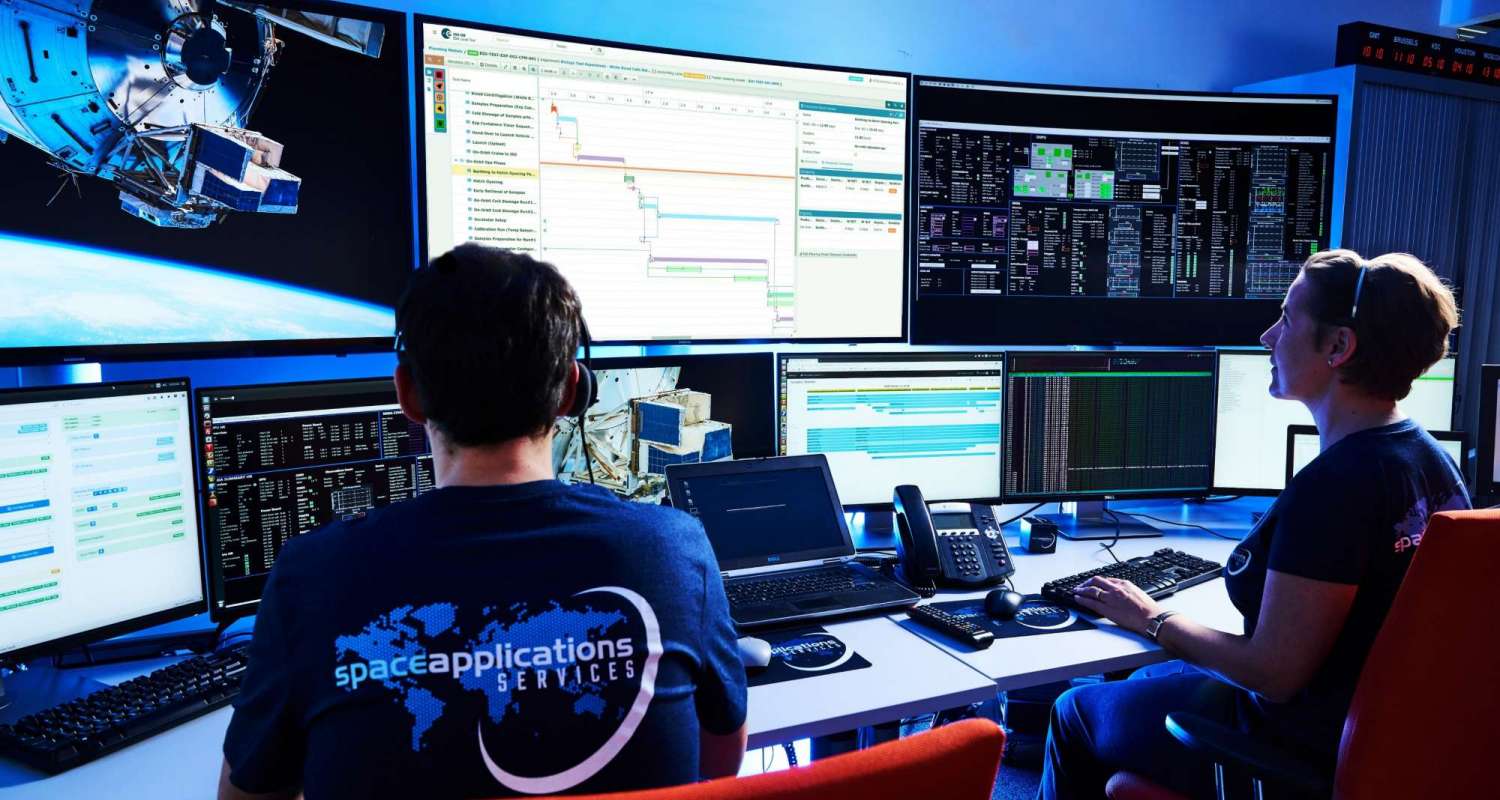 On March 6th, American astronaut Jessica Meir replaced experiments within the Fluid Science Laboratory (FSL) rack on board the International Space Station (ISS). The FSL rack hosts experiments to study the dynamics of fluids and is on board since the installation of the Columbus module in 2008. The complete activity will be broadcasted on the B.USOC YouTube channel.
During the past 6 months, Operations Engineers at Space Applications Services have been boiling liquids in order to understand more about the boiling process in microgravity. With the successful ending of the mission, the next one was already prepared in order to have a continuous stream of experiments that are conducted in space. Now, the Foam-Coarsening experiment is installed and will study the evolution of so-called "wet" foams which cannot be studied on Earth. On Earth, under the influence of gravity, the liquid content of foam quickly drains to the bottom. Due to this, the physics of "wet" foams is poorly known. The microgravity environment on the ISS allows studying these "wet" foams without the masking effect of gravity.

Using several cameras inside the Experiment Container, images are taken of the foam and streamed to the ground for analysis. The experiment will last about 6 months after which a new series of experiments will be performed.