Back
News
Important Relocation of ASIM payload on the ISS
12/01/22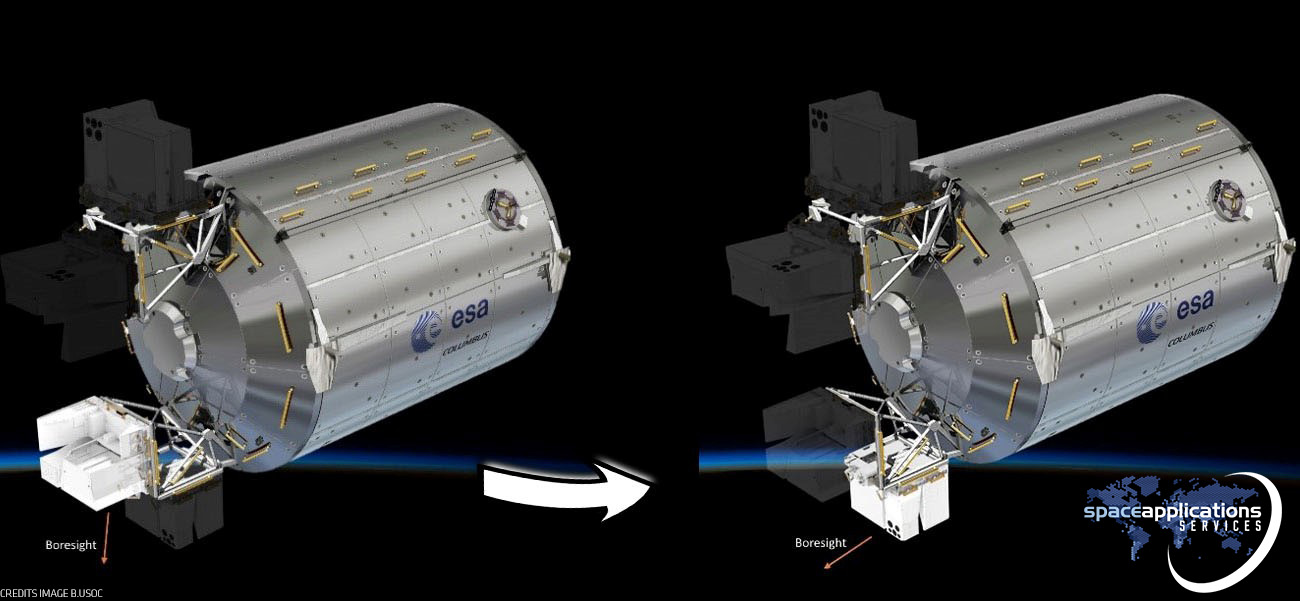 On Monday 10 January 2022, the external payload ASIM (Atmosphere-Space Interactions Monitor) is being relocated during a robotic activity lasting about 4 hours. This ASIM payload is installed outside the Columbus module back, the European space laboratory of the International Space Station.
The Atmosphere-Space Interactions Monitor (ASIM) is an instrument suite on the International Space Station (ISS) for measurements of lightning, Transient Luminous Events (TLEs) and Terrestrial Gamma-ray Flashes (TGFs) launched on the SpaceX CRS-14 flight in April 2018.

To continue successfully the fruitful observations of the ASIM lightning and thunder hunter, the external platform of Columbus currently occupied by ASIM must be vacated to make room for a new NASA experiment. The Space Applications Services Operations Team has worked with the Belgian Space Control Centre (B.USOC), responsible for ASIM operations, to prepare the payload relocation during the last 9 months, in coordination with different engineering teams across Europe.

The ASIM mission was supposed to last 2 years, but given the great performance of the instruments and the outstanding scientific publications released (in Science and Nature magazines), the mission was extended for 2 additional years. Presently, the payload must leave its position to the American experiment scheduled for installation on January 11, 2022.