Back
News
FSL VMU MkII
Launched on Space-X15
29/06/18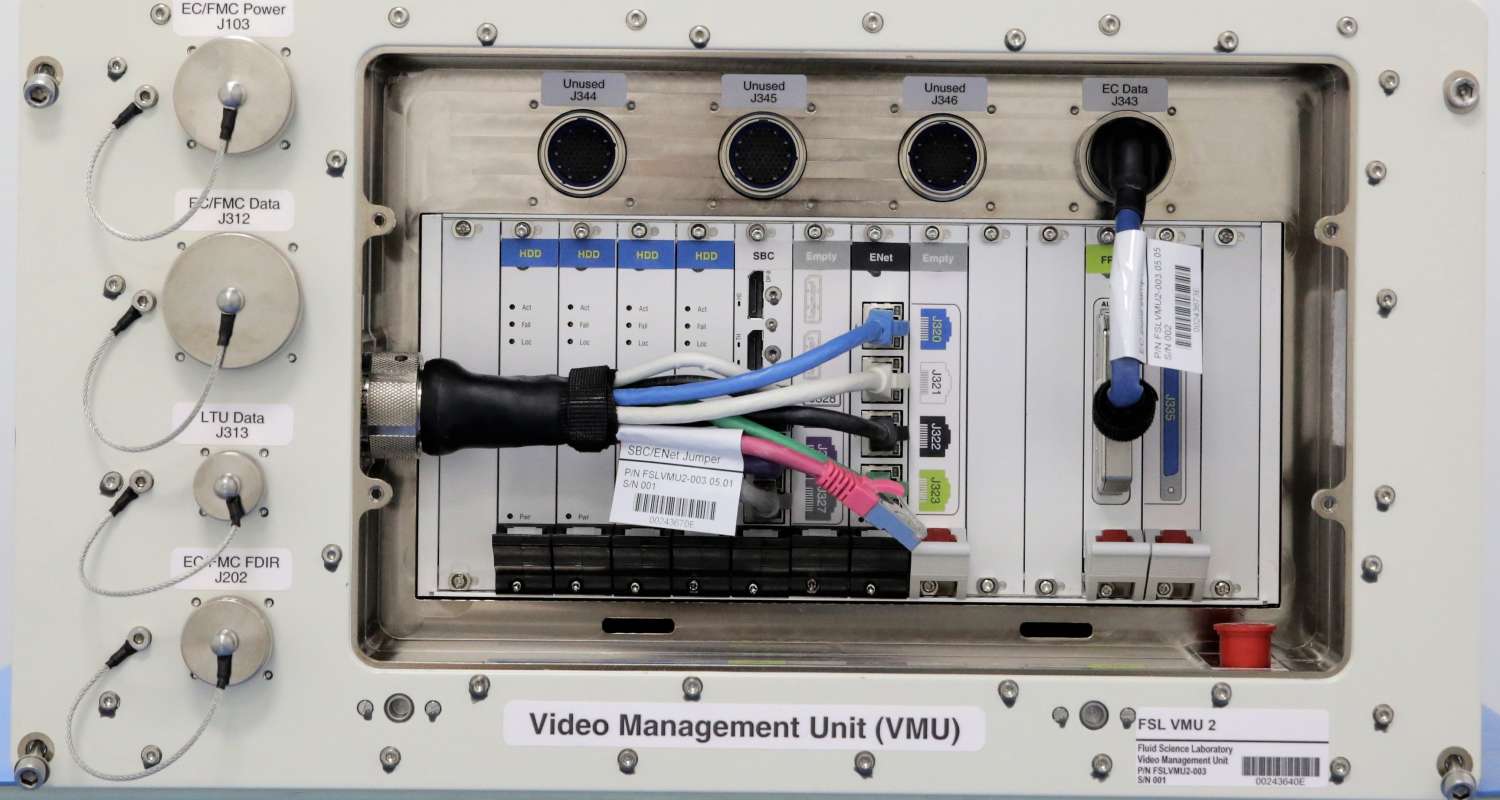 Merely 40 days after the ICE Cubes Facility was launched to the International Space Station (ISS), the next flight developments by Space Applications Services have been launched into space.
On June 29 at 11:41 CEST, a Falcon 9 rocket lifted a Dragon capsule to the ISS for the Space-X15 Cargo Mission, carrying the FSL VMU MkII, as well as two ICE Cubes.
The FSL Video Management Unit (VMU) MkII is a computer system developed by Space Applications Services for Airbus/ESA, and is meant to bring new powerful scientific data acquisition, storage and processing capabilities to the Fluid Science Lab (FSL) in Columbus. The unit will replace the outdated and failing FSL VMU currently on-board, and will enable a new generation of science payloads in FSL: SMD/Compgran, SMD/FOAM-C, and RUBI. These science missions will be managed from the B.USOC control centre in Brussels, which is ran in partnership with Space Applications Services.
Installation of FSL VMU MkII in FSL is planned to be executed by Crew on July 12, with activation and commissioning of the payload on the next day.
The Dragon capsule also contains ICE Cubes 2 and 3, to be installed in Space Applications Services' ICE Cubes facility for commercial exploitation of the ISS.