Back
News
Concurrent Design of a Lunar resources explorer
16/08/17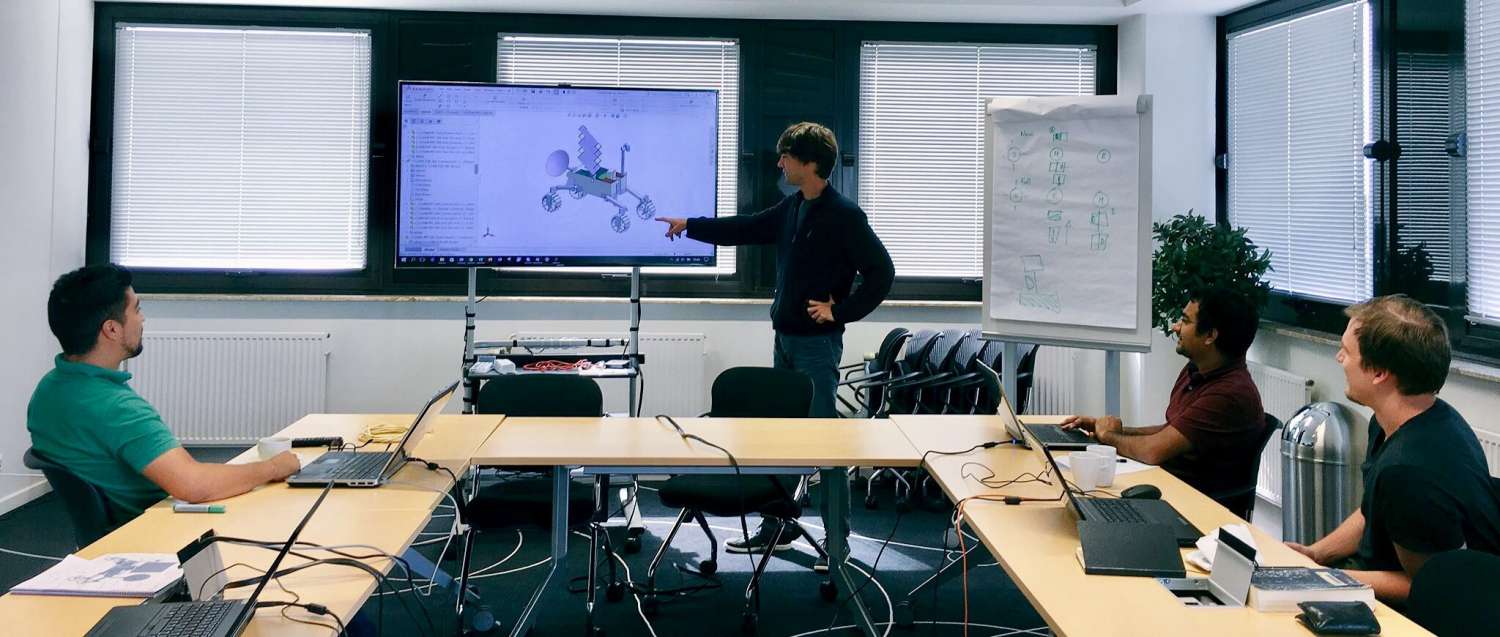 Engineers from Space Applications Services and researchers from the Technical University of Munich, partners in the Lunar Volatiles Mobile Instrumentation (LUVMI) project have completed the first series of Concurrent Design Sessions at the Company premises in Zaventem.

The focus of the sessions was the design of the LUVMI mobile platform, and in particular the strategy and design of the thermal control system.

The LUVMI Rover, designed to explore the presence of water and other volatiles in the Lunar poles, will be subject to one of the harshest environments in the Solar system from a thermal point of view, having to withstand both the extremely warm temperatures during lunar day and the cold temperatures of locations of the Moon that have not seen sunlight and which are cold enough that water is stable at the surface.

Concurrent Design is a multidisciplinary mission design activity in which experts join in dedicated meetings in order to do very frequent iterations of a concept with full presence of all the key personnel.

The next step in LUVMI consist in the development of a ground prototype of the instruments and the mobile platform, that will allow engineers and scientists to test the performance of the various subsystems.

The LUVMI consortium includes Space Applications Services, Belgium (coordinator); Dynamic Image Analytics, UK; Open University, UK; OHB, Germany; Technical University of Munich, Germany.