Back
News
Conference :
"The Lunar Exploration Renaissance"
30/01/19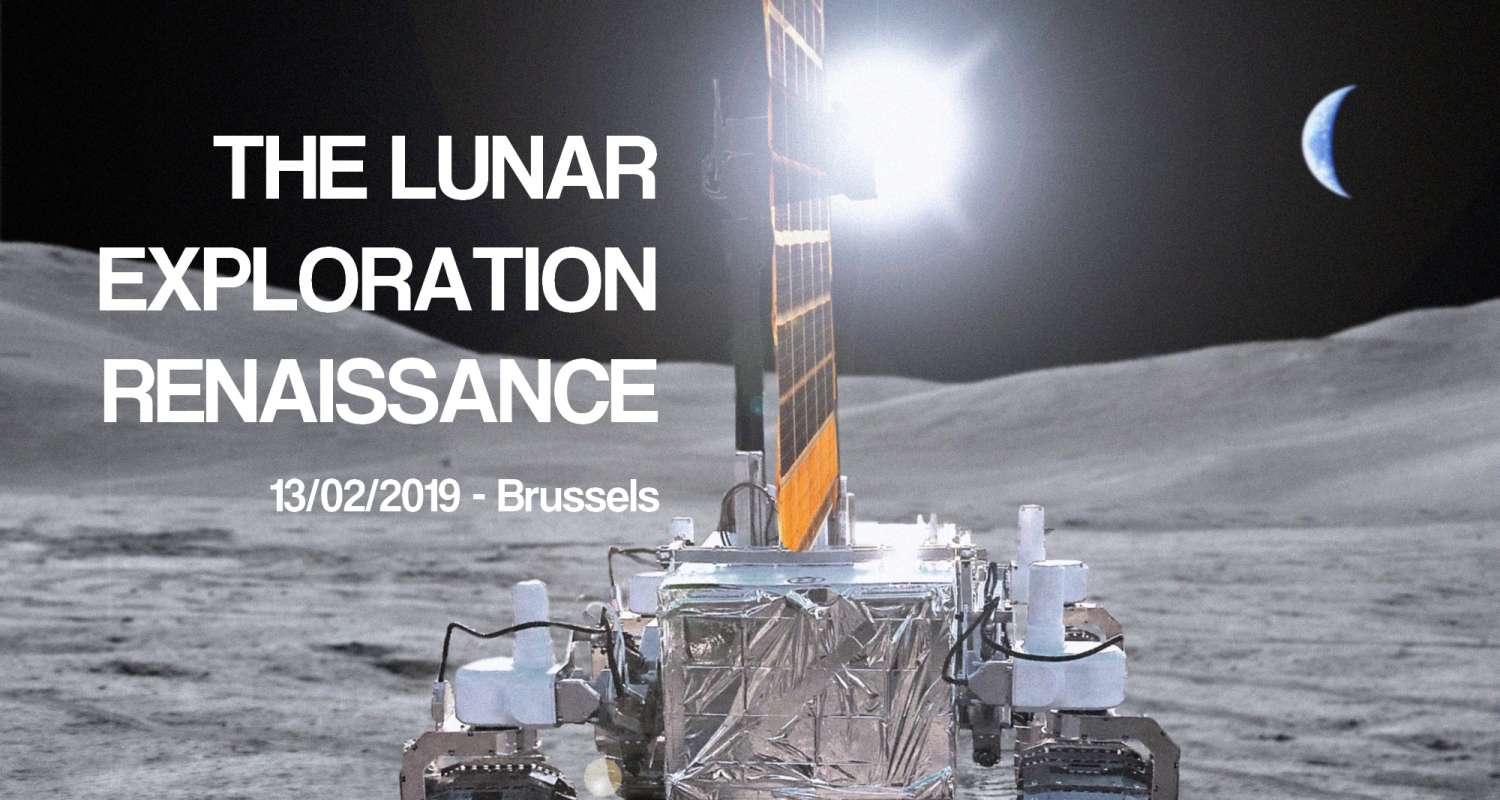 Space Applications Services, with the support of the European Commission Research Executive Agency, is organising the conference: "The Lunar Exploration Renaissance".
The full-day Conference will take place in the premises of the European Commission in Brussels,
from 09:30 to 18:30 on Wednesday, 13th February 2019 at:
Research Executive Agency (REA)
Covent Garden
Place Rogier 16, 1049 Brussels, Belgium
Google Maps

Considering the recent developments, placing the focus the sustainable exploration of the Moon, the Conference will provide a unique opportunity to link and engage scientists, industry experts and decision-makers in a discussion on the opportunities and challenges for lunar science, technology for exploration and lunar payload accommodation prospects.
The event will include a live demonstration of the robotic platform LUVMI – a lightweight rover designed to provide mobility to scientific payloads and explore Lunar resources. The LUVMI Project is implemented by a consortium of European entities with the financial assistance of Horizon 2020 Framework Programme of the European Commission.

The Conference Programme:

9:30
Welcome – Introduction
9:50
The Horizon 2020 Research Programme and the Exploration of the Moon
Sabri Mekaoui, European Commission Research Executive Agency
10:00
Smart-1 highlights and ILEWG Euromoonmars activities
Bernard Foing, European Space Agency
10:10
ESA and the exploration of the Moon
James Carpenter, European Space Agency
10:25
Why should we study the Moon
Jessica Flahaut, CNRS/CRPG
10:45
Lunar Resources
Paul Van Susante, Michigan Technnological University
11:15
Detecting water on the Moon
Simon Sheridan, Open University/LUVMI consortium
11:35
Astronomy & Astrobiology from the Moon
Ian Crawford, Birkbeck, University of London
11:55
Opportunities in upcoming ESA lunar missions
James Carpenter, European Space Agency
12:15
Lunch break / Networking
13:30
The return of laser retroreflectors to the Moon
Simone dell'Agnello, National Institute for Nuclear Physics
13:50
ISRU technologies on the Moon and Payload Opportunities
Diego Urbina, Space Applications Services
14:10
Bottling water on the Moon
Dries Demey, Qinetiq
14:30
Deep drilling the Moon with Electro Pulse Drilling technology
Steven Krekels, VITO
14:50
LUVMI-X: Mobile Commercial payloads on the Lunar Surface
Jeremi Gancet, Space Applications Services/LUVMI consortium
15:10
LUVMI demonstration / Networking
16:10
XRF for resource prospecting
Alain Carapelle, Centre Spatial de Liege
16:30
Detecting life on Earth with LOUPE, the Lunar Observatory for
Unresolved Polarimetry of Earth
Frans Snik, Leiden University
16:50
Lunar ICE Cubes: your experiment on the Moon
Hilde Stenuit, ICE Cubes Service
17:00
PTScientists and the return to Apollo
Torsten Kriening, PTSientists GmbH
17:10
Newton: high resolution magnetic characterisation of the Lunar surface and sub-surface
Rolf Kilian, University of Trier/NEWTON consortium
17:30
Belgium and the Exploration of the Moon
Veronique Dehant, Royal Observatory Belgium

17:45      Networking

Registration is unfortunately closed.

Please follow us on LinkedIn

Thank you.